Yarntopia
Saturday afternoon I found myself in
Yarntopia.
...literally. Sheryl and Amy have at last opened their incredible yarn shop in Katy (just outside of Houston). I have been anticipating this new yarn store for months now, and I was not disappointed at all. To paraphrase a recent commenter:
"they had me at Fleece Artist"
...
*all photos are clickable*
Your lovely hostesses at Yarntopia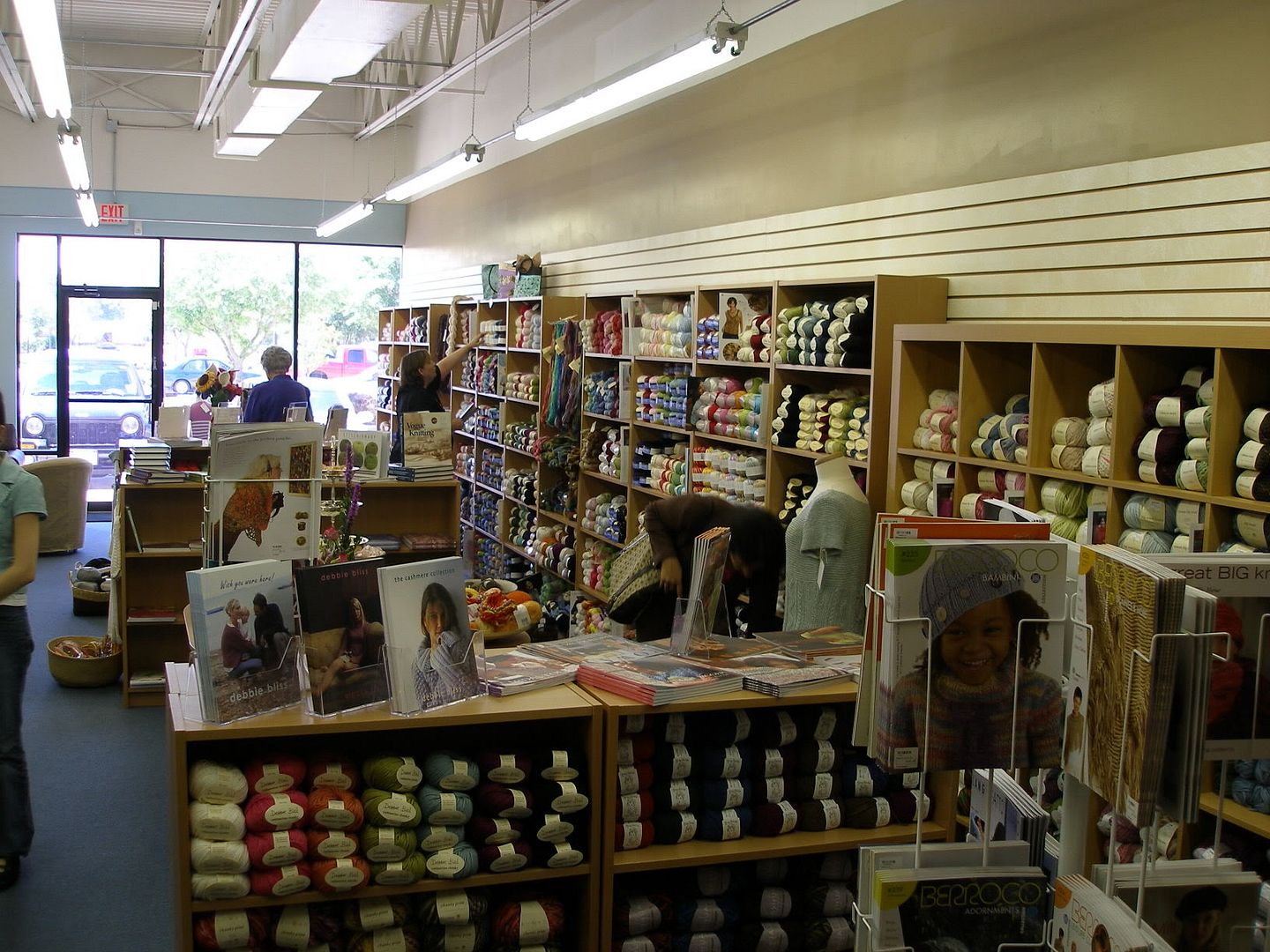 The yarns are arranged by weight! What a fantastic way to shop!!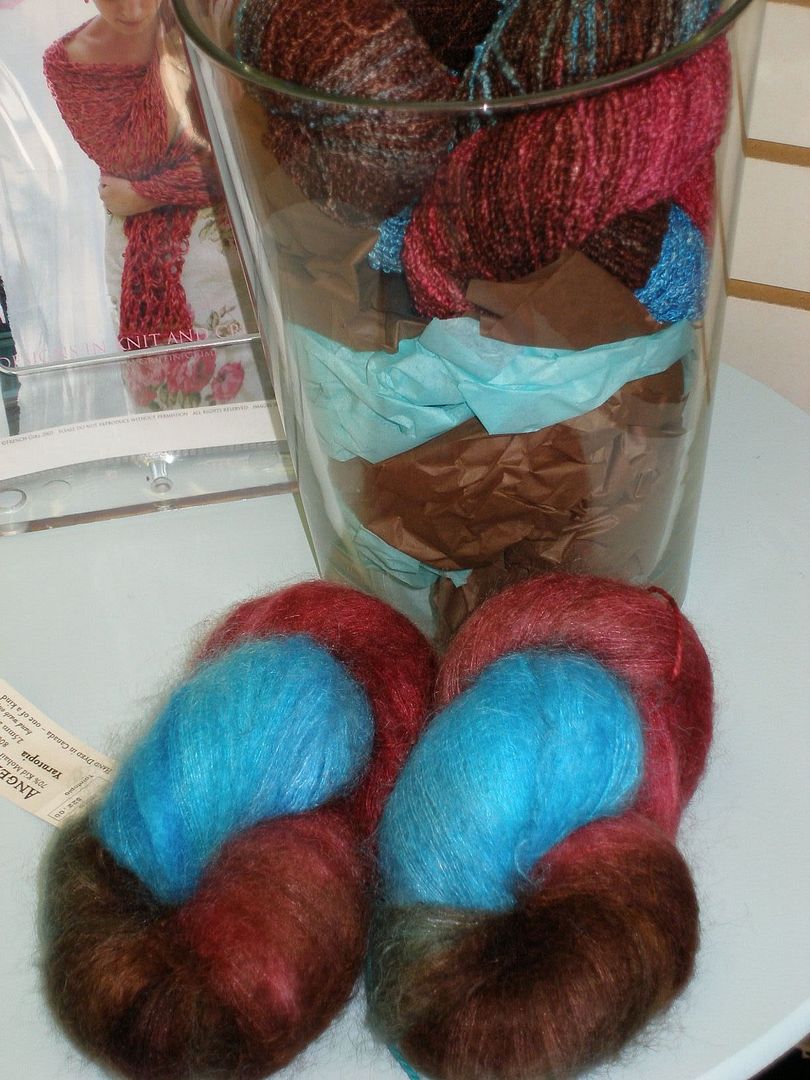 Not only do they carry Fleece Artist, FA actually created a wonderful set of yarns using Yarntopia's colorway. Appropriately named "Yarntopia"!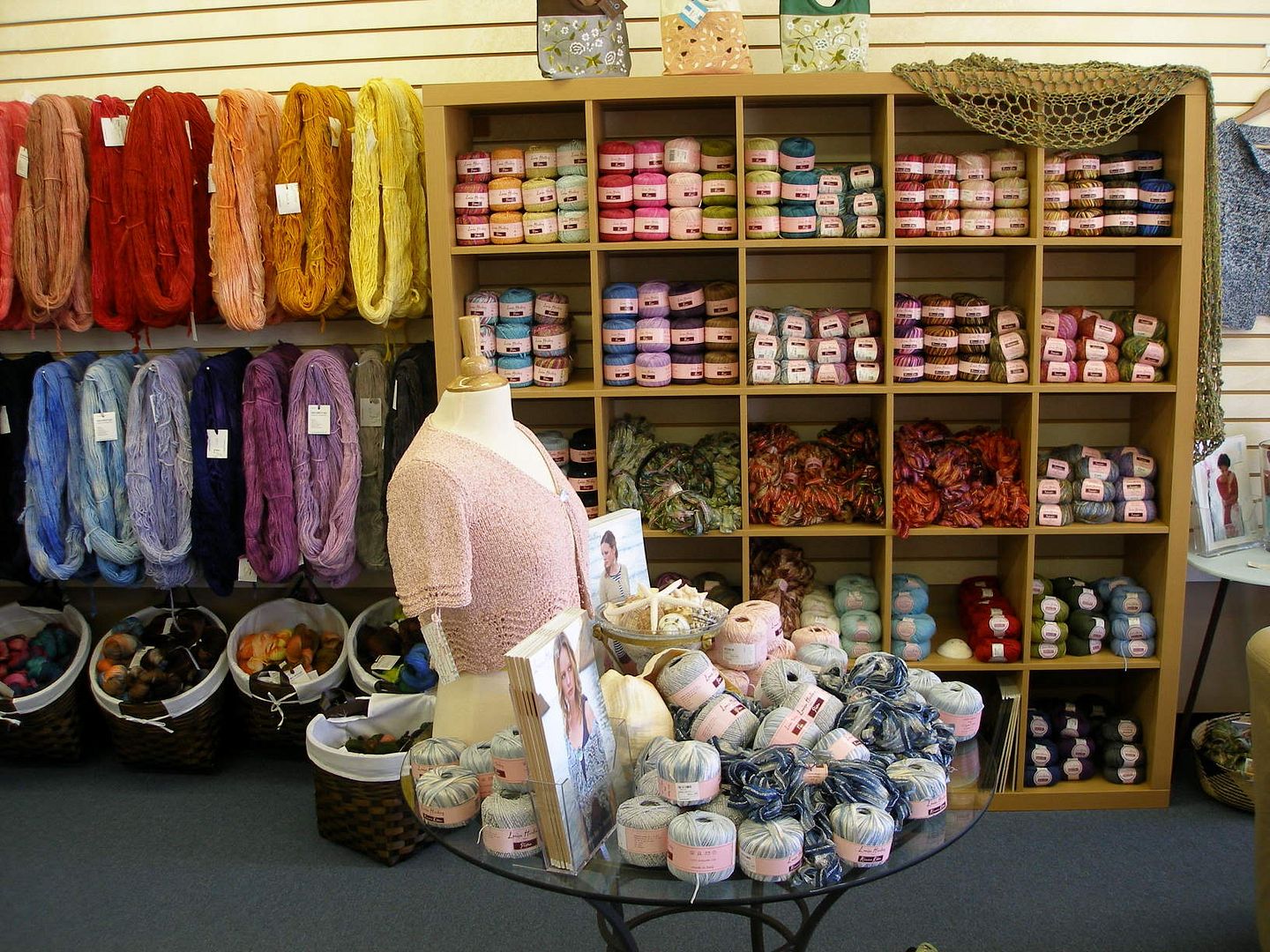 Do you think Sheryl and Amy would come over and help me organize my studio? Or should I just move in here?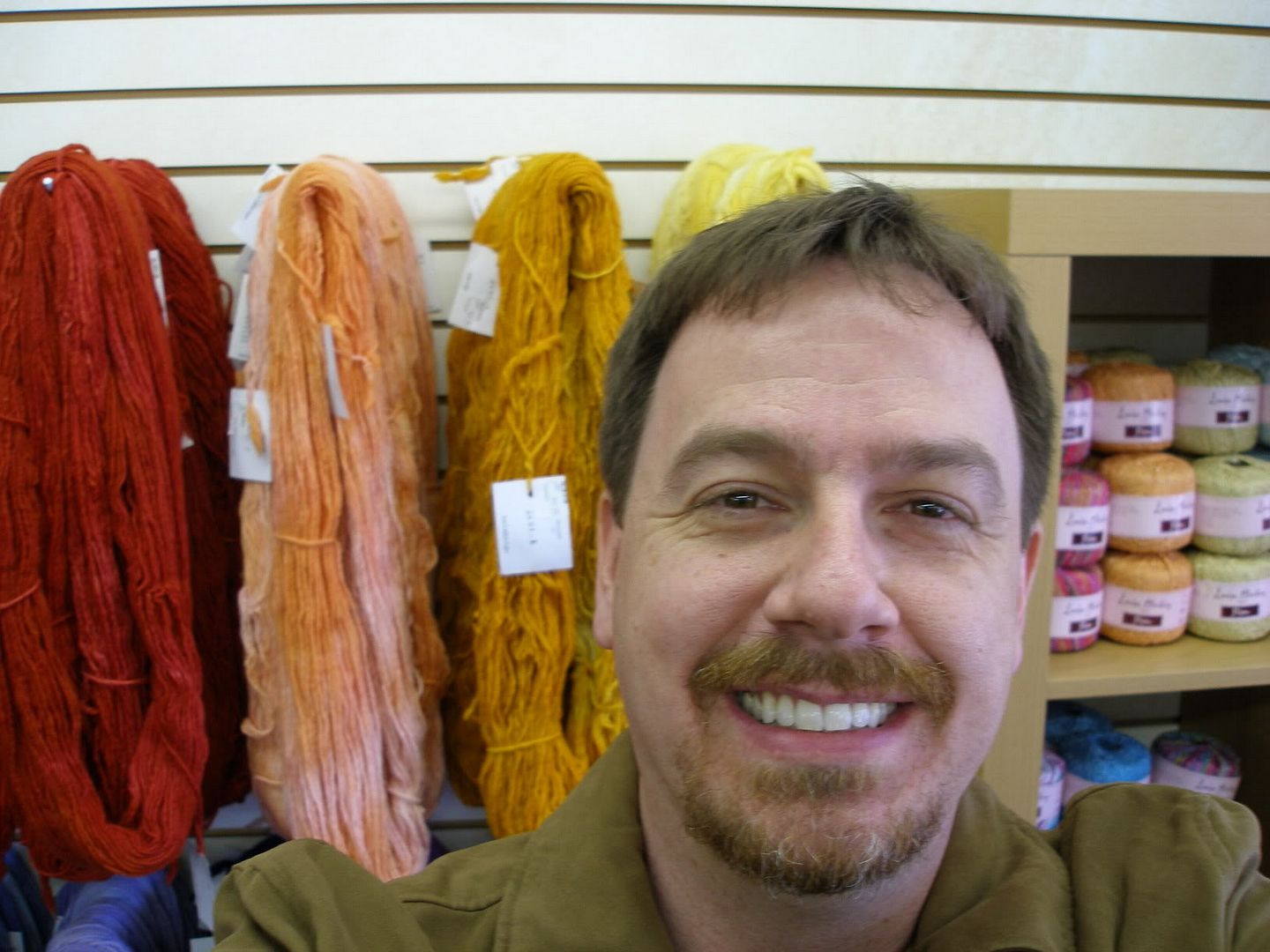 Self portrait in front of the kettle-dyed goodness.
Such a good name for a great yarn shop!!
Here are a few of the yarns they carry: Rowan, Louisa Harding, Fleece Artist , Handmaiden by Fleece Artist, Malabrigo, Mango Moon, Tilli Tomas , Debbie Bliss, Araucania, Noro, Nashua, Classic Elite, Berroco, Cascade, GGH/Muench, Plymouth, Crystal Palace, and Mission Falls.
If you want to see more visit the
website
or
Sheryl and Amy's blog
. Better yet, boogy on over if you are in the area for some tactile therapy!